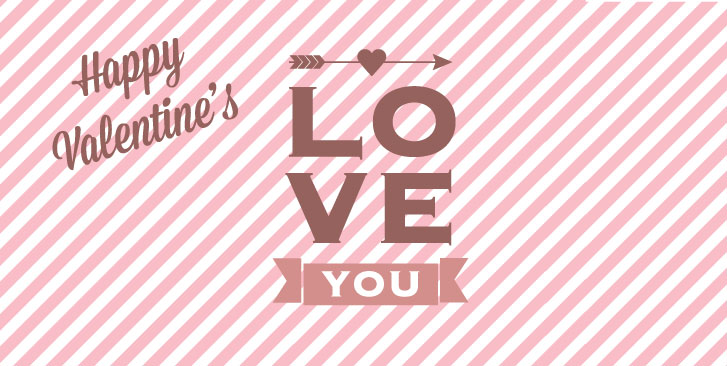 Valentine's Day Engagement Ideas
With Valentines Day just around the corner, the thought of popping the question and how to do it, will be on lots of lovers' minds.  Whatever way you choose to do it, it's bound to define your relationship as well as your personality, so if you're looking for something a little bit different to the traditional 'bending down on one knee' approach, we've come up with a few alternative 'ring and ribbon' ideas to help you tie the knot.
You can't go wrong as long as you add a little bit of Luck and Luck to the romantic gesture (with our valentine's day engagement ideas).  As a caveat and for obvious reasons, I would always recommend thinking about what your partner would like and appreciate, avoid hiding rings in food and presenting them near waterfalls.  Oh, and there is a theme.  Our creative thought is purely ribbon related.
If you can improve on our ribbon related ideas, like and share with your own 'family friendly' suggestions by sharing on our Facebook or Instagram pages using #luckandluckribbon or email your suggestions to use at hl@luckandluck.co.uk  and we'll send our favourite ones a Valentines Day surprise!
I hope you liked our valentine's day engagement ideas!
1. For the cuddly toy lovers:  Tie the ring with our 'to have and to hold' ribbon round the neck of a treasured toy or newly purchased stuffed animal. 
2. For the drinkers: Tie the ribboned ring to the stem of a glass of champagne with our  'Time to drink Champagne and dance on the table' ribbo
3. For the sentimental: Tie the ring on our 'Mr and Mrs' ribbon to bookmark a meaningful passage of a favourite book (or bible).
4. For the poet and reader:  Write a poem or love letter, put it in a gift box, and wrap it with our 'to have and to hold' ribboned ring.  For the traditional option: just wrap the ring box with our 'Mr and Mrs' or 'pretty things inside' ribbon.
5. For the athlete:  Attach the ring (with any of our ribbons) to a specially commissioned 'winners medal!' They'll be pinching themselves for weeks.
6. For the soakers:  Run a very bubbly bath and attach the plug to our 'Time to drink champagne and dance on the table' ribbon.  A floating rubber duck lovingly tied up with our Mr and Mrs Ribbon will 'deliver' the ring and act as a handy ballast underneath it until the time is right. (requires prior set up).
7. For those who have been hanging in there a long time for a proposal:  Hang your ribboned ring from a dream catcher, the rear view mirror of your car or the branch of your special tree (you know, the one which you carved your initials into on your first woodland walk?)
8. For the botanical lovers:  Buy three flowers – one to represent the past, one to represent the future and the ribboned ring one to represent the future.
9. For the real ribbon lovers:  Tie yourself up with our 'pretty things inside' ribbon (naked or paper wrapped but never compromising on safety) and have the 'to have and to hold ribboned ring' strategically placed around your neck or waist.  Please think about length of ribbon required as each reel contains 3 metres.
10. For the adventurous:  Attach the ring, using any of our ribbons, to your favourite nipple clamps and furry handcuffs, or to the end of a string of pleasure beads.
11. Hang treasure trail clues with our 'to have and to hold' ribbon around the house or park which lead to a luckandluck chalkboard with your personalised question written on it.  (An outside choice will require assistance from friends to avoid stranger tampering).  Alternatively, ditch the clues and have a ribbon only trail which leads to the ring. Aw!